As a result of the containment caused by the health crisis of Covid-19, telework has imposed itself on the greatest number. All indications are that it could become a new standard in the future. However, the development of a work at home requires the design of an ergonomic workstation so that even at home, working means health and safety.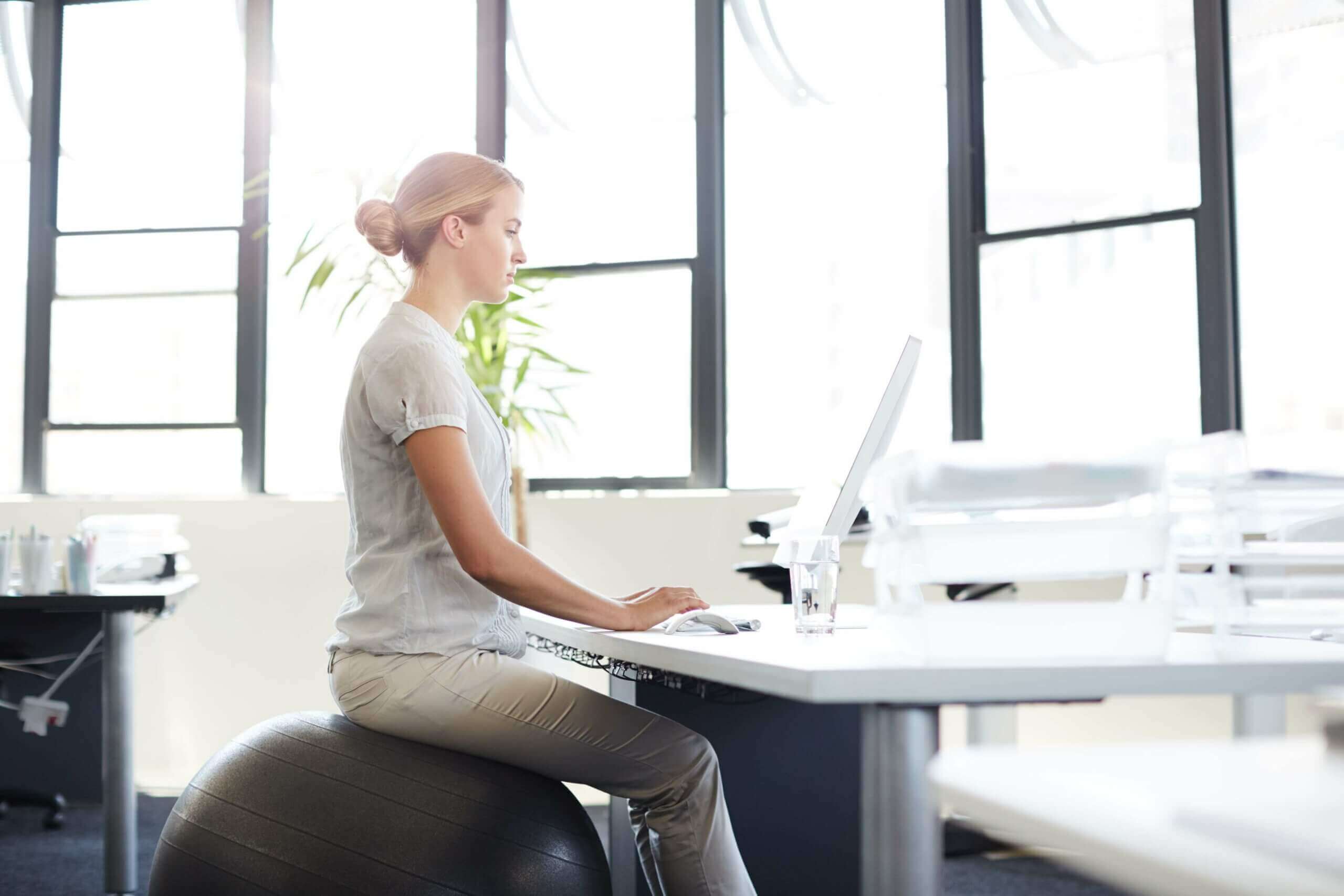 Regardless of the health context, telework attracts the massive support of employees. According to surveys conducted during the period of containment linked to the coronavirus crisis, 58% of employees now want to work more often from home[1]. 64% also felt that it was easy to work from home[2].
Ergonomic equipment: equip well to work well
Of course, "it can be very nice to work from home, but it's even better if you have good ergonomic equipment. Working on a lounge chair, with your laptop simply placed on a table, can lead to pain that is not compatible with the idea of working well and the issues of well-being at work," stresses Thiphaine de Réals, marketing manager France de Fellowes, specialist in furniture and office equipment and partner of Manutan.
Indeed, at home and in the office, theergonomics of your workstation is paramount for your health. Initially, an ill-fitting office chair or a poorly positioned computer screen only produces a simple inconvenience. But in the long run, this discomfort can turn into musculoskeletal disorder (MSD). This is why, "telework must foster a real effort of equipment of ergonomic equipment" insists Thiphaine de Réals.
Ergonomics: adopt a prevention approach at home and in the office
According to Social Security, musculoskeletal disorders account for 87% of occupational diseases. They affect muscles, tendons and nerves and come from an imbalance between the body's abilities and the stresses to which they are exposed. Increasingly widespread, they weigh heavily on the performance of companies. They lead to absenteeism, loss of productivity and disorganization of teams. In 2017, their direct cost to businesses reached nearly 2 billion euros and resulted in the loss of 22 million working days.
Whether you work at home or in your company's premises, the ergonomics of your workstation are therefore paramount for your health, but also for your efficiency and your professional success. It is therefore essential to equip your workspace with ergonomic materials before the first signs of MSD appear.
PROMOTE CHANGES IN POSTURE
Sitting is not the most natural position for the human body, designed for standing. This is why, beyond the natural need for exercise, it is necessary to change positions regularly. In many cases, a height-adjustable electric desk, combined with an ergonomic seating/standing,are valuablely assisted office equipment. And if you can't get such equipment at home, take advantage of the time you've saved on transportation to do a daily workout.
Also, remember that it is not enough to alternate sitting and standing positions to prevent MSDs. However, we must adopt the right postures. Ideally, in a sitting position, the feet should be flat on the floor and the knees 1 to 2 cm higher than the buttocks. To keep the neck in a comfortable position, the top of the computer screens is positioned at eye level. An articulated arm for flat screen often allows you to adjust your screen to the right height. If necessary, install a support for your laptops too!
CREATE THE CONDITIONS FOR OPTIMAL LIGHTING
Natural light stimulates metabolism, controls hormonal balance as well as the immune system and promotes cell reconstruction. At home, it is therefore essential to install your workstation near a window. Be careful, however, to avoid glare that tires the eyes. To do this, install anti-reflective filters on your screens and avoid turning your back on the window. And if your interior doesn't allow you to work in the immediate vicinity of a window, the use of a light therapy lamp can be very useful for your health.
Holding hands in the axis of your forearm relieves tendons and limits arm and shoulder efforts. The use of an ergonomic mouse pad with wrist rest is also very useful.
LIMIT THE IMPACT OF REPETITION
Tendinitis, carpal problems, muscle fatigue, are first of all the result of too repetitive tasks. The goal of ergonomics is to limit the harmful consequences for the body of these repetitive gestures. An ergonomic wrist rest and mouse prevent damage to the carpal tunnel with overly repetitive clicks.
By following these simple tips, you will fully enjoy the benefits of telecommuting, without harming your health.
Workstation: Ask yourself the right questions!At home and in the office, installing an ergonomic workstation involves asking the right questions:Is the top of the screen at eye level?
Is the seat adjustable in height?
Are working papers readily available?
Is your computer keyboard at least 20 cm apart from your thighs?
When you write on the keyboard, are your hands extending the forearms?
Are the feet flat on the floor?
View our range work stations and accessories here! Industrial & Office Workplace Furniture – Rapid Racking