The health crisis has forced companies to thoroughly review working conditions. The aim is of course to create a work environment that is safe for the health of employees in order to welcome them safely. Grégoire Koudrine, Director of supply chain for the Manutan Group, outlines the measures implemented in Manutan's warehouses.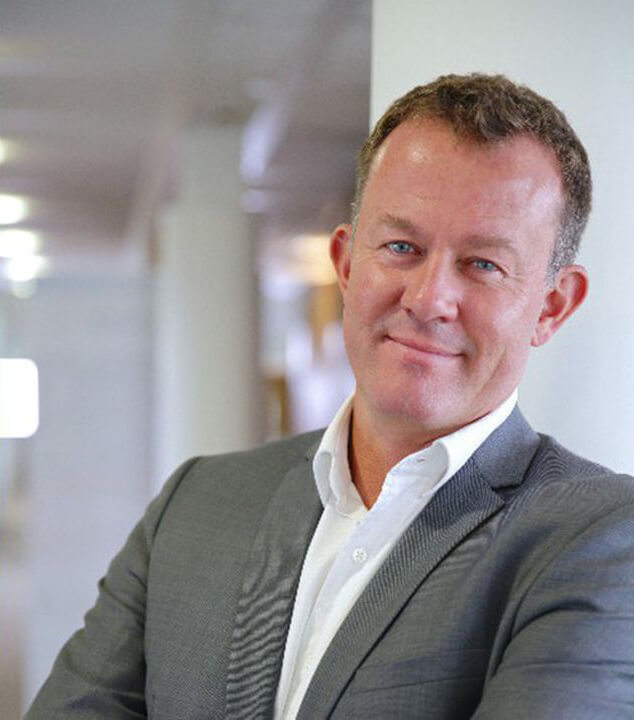 Manutan France (MAF): The speed with which the containment was decided left little time for companies to reorganise. How did you manage the first few days to allow the activity to continue?
Grégoire Koudrine: Certainly, the containment has caused an extremely abrupt organizational change. Within hours, the number of people likely to be physically present in warehouses dropped dramatically. The same was obviously true for our partners, our carriers, our suppliers and our customers. Overnight, the entire supply chain ecosystem was disrupted and we had to be very creative to reinvent ourselves and find solutions in record time, for us, but also for our partners and our customers. This kind of crisis clearly acts as a tell-tale. It shows the resilience of supply chains. It must be noted that this was the case for Manutan, since we managed to restore a stable situation fairly quickly and to return to the pre-crisis performance. Of course, the health situation today remains very changing. It therefore calls for vigilance. That's why we monitor our performance indicators very closely and stay very attentive to our customers. At the slightest warning, we must be able to constantly re-evaluate our device. Thanks to this effort and constant vigilance, we were able to meet our delivery commitments and maintain the trust of our customers. Agility, whether in-house or with our customers, has been at the heart of our system.
MAF: What was the role of the in-house teams to support this device?
Grégoire Koudrine: Everyone has shown flexibility and adaptability. The cross-cutting of the teams was a major element of the system. Initially, our teams called each of our customers to make sure that everything was going well for them and that they were able to receive our deliveries. Already essential in normal times to ensure optimal processing of orders, the collection of information was more than ever essential in the situation that followed the beginning of the containment. In practical terms, a large part of our client advisor teams previously responsible for processing incoming calls have been switched to outgoing calls. Our sales teams, confined to their homes, have also switched to outgoing calls. Our administrative teams, although less experienced in this type of call, were also called upon. Everyone has been able to mobilize to best serve our customers and meet our commitments
MAF: What has been taken with regard to the operation and safety of people in warehouses?
Grégoire Koudrine: None of our warehouses closed, which was also a real issue! We immediately put in place strict safety and hygiene rules, both to stop the virus, but also to reassure our teams. As of Tuesday, March 17, the day after the announcement of the confinement, our general services teams welcomed each employee with masks, hydro-alcoholic gel and a temperature intake. These measures have been very well accepted, despite the difficulty that sometimes there may be in working with a mask, especially in warehouses where physical work is important.
MAF: Are these measures still mandatory?
Grégoire Koudrine: Yes, as long as the health situation requires it. It should be noted, however, that the national de-conference protocol does not allow for the installation of temperature. We therefore understand employees who would refuse to comply. If the case occurs, the person is then asked to work away from co-workers as a precaution. In any case, temperature reading is very well accepted because everyone understands that it is a collective prevention measure, which aims to protect oneself and others.
In fact, this measure reassures employees very much, especially since individual data is by no means retained. It wouldn't make any sense to do that! The goal is for everyone to come and work with confidence and serenity. This seems to me to be fundamental to moving all together in the same direction. I am therefore pleased that our business continuity plan has been approved by 100% of staff representatives.
MAF: How did you adapt social distance measures to the constraints of warehouse work?
Grégoire Koudrine: Ribbons were glued to the ground to mark this social distance of at least one metre. We have also removed all potential waiting areas to avoid the risk of grouping and plexiglass walls have been installed to avoid contact risks. We also make gloves available to those who want them. Of course, all the necessary individual protective equipment is available to all! Each user is also assigned an individual handling device per day, which was already the case before the crisis. From now on, he must make sure to disinfect it with wipes by taking it in the morning and making it in the evening. In addition, 100% of the crossing areas are disinfected very regularly.
MAF: Do you have any advice based on this experience to allow the activity to be maintained in good conditions?
Grégoire Koudrine: The sense of listening seems essential to me! You have to listen to your customers, but also your employees! This crisis has revealed sometimes difficult personal situations and it seems to me essential to maintain the permanent link between people who work physically in the premises and those who telework from home. For example, we sent questionnaires to all our employees confined to their homes. This made us realize that not everyone was in the best condition to telework. Some needed an extra screen, others a more comfortable chair. Everyone reacted very differently to containment and it was very important to have this individual listening.
Find all the selection for the Well-working: