After the containment, the companies thoroughly reviewed the organisation of the workspaces. The aim is to allow employees to return safely to the professional premises. The opportunity to take stock of the Health and Safety standards and certifications now in force.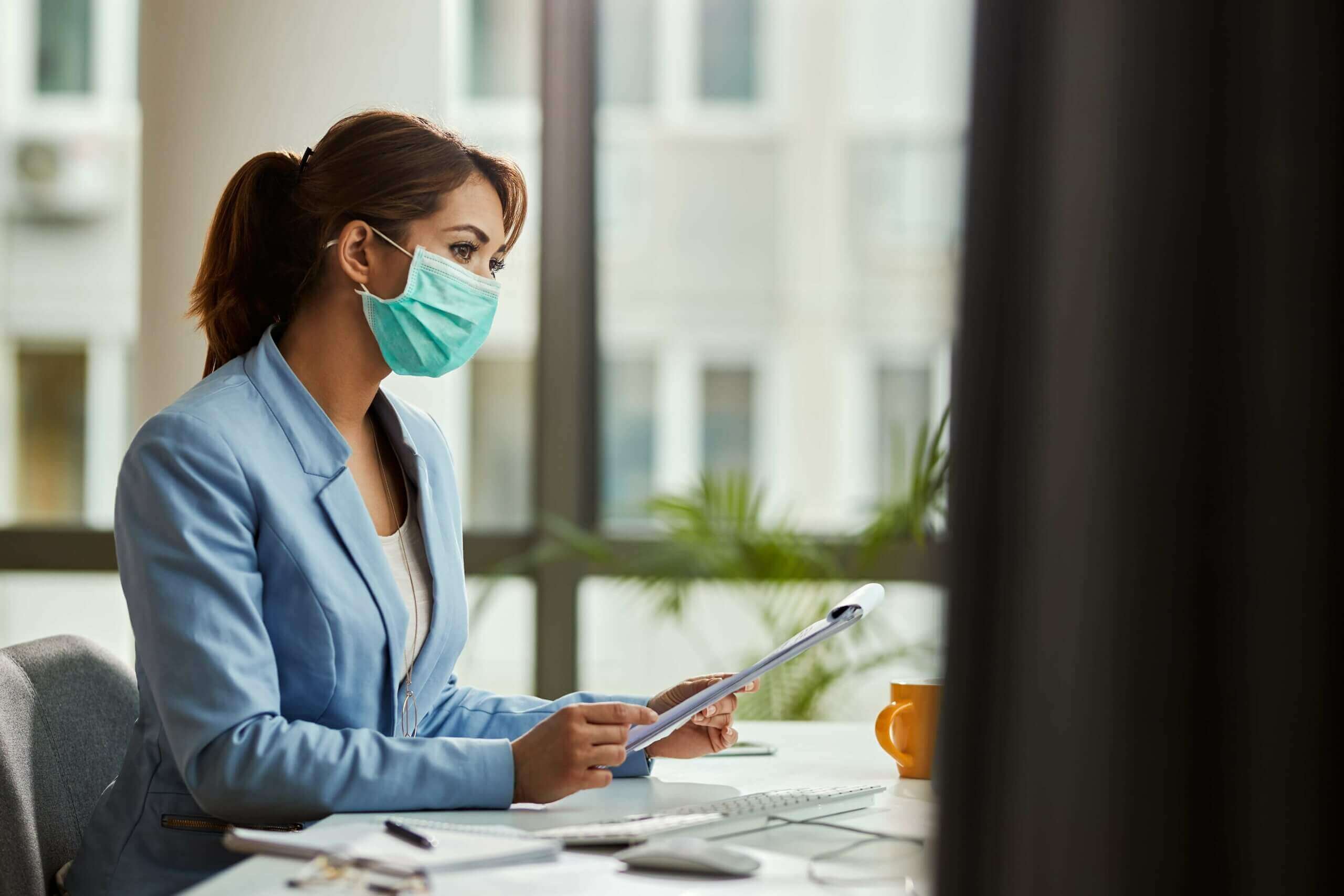 Standards dedicated to the working environment
ISO 45001
Created in 2018, ISO 45001 is the first international standard dedicated to occupational health and safety. It aims to provide a safe and healthy workplace for all, collaborators and visitors alike. Since its implementation, ISO 45001 has emerged as the primary criterion for assessing the quality of occupational health and safety prevention devices. It is aimed at all organizations, regardless of their size or the nature of their activity. Developed under the ISO system, with input from experts from more than 70 countries, ISO 45001 provides an international framework that takes into account the interactions between an organization and its economic environment. It is of course very topical throughout the health crisis.
OHSAS 18001
OHSAS 18001 provides companies with support to evaluate and certify their occupational health and safety management system. Created in 1999, it was replaced in 2018 by ISO 45001. Companies already certified OHSAS 18001 have until March 11, 2021 to transit to ISO 45001.
ILO-OSH 2001 CERTIFICATION
Developed by the International Labour Office, the ILO-OSH 2001 certification is the only international repository adopted by states, employers and employees. It brings together a set of concrete recommendations to implement and improve your occupational health and safety management system.
THE AFNOR LABEL "COVID-19 HEALTH MEASURE)
A new Afnor label was created during the health crisis. Entitled "Covid-19 Health Measures, verified by Afnor Certification," it validates the health precautionary measures taken by companies. The aim of this new label is to create the conditions of trust to enable everyone to return to the path of the company in good conditions.
Focus on masks
PROTECTIVE MASKS
Used for up to 8 hours in a row, the famous FFP (Filtering Face Piece) masks are intended primarily for healthcare staff. Their main function is to protect the wearer. They are used primarily in a medical or industrial context to protect against toxic infections, dust and fumes.
An FFP-certified mask filters all particles up to 0.6 microns. A classification is then established based on the effectiveness of the filter:
80% for FFP1;
94% for FPS 2;
99% for FFP3.
The level of flight inside the mask should also be between 2% for FFP3 and 22% for FFP1. Finally, FFP masks all meet the NF EN 149:2001 standard.
SURGICAL MASKS
Surgical masks are not intended to protect the wearer but to protect those around him. They block the droplets emitted when the wearer coughs, speaks or breathes. There are three categories of brands:
Type 1 surgical masks;
Type 2 surgical masks;
Type 2R surgical masks
Depending on the type of mask,the level of filtration is 95% and 98%. To be compliant, surgical masks must meet the NF EN 14683:2019 standard
BARRIER MASKS FOR NON-SANITARY USE (UNS1 AND UNS2)
Barrier masks are also designed to protect others.
Aimed primarily at professionals in regular contact with the public, UNS1 masks filter 90% of particles greater than 3 microns. They offer more than 96% breathability. To be certified, they must meet the AFNOR SPEC S76-001 standard.
For their part, UNS2 masks are intended for individual uses and personnel without contact with the public. It filters 70% of particles up to 3 microns for breathability also above 96%. They also meet the AFNOR SPEC S76-001 standard.