HYGIENE
Faced with a health risk, the regular and rigorous disinfection of your professional premises is necessary to allow your employees to work safely. Here are some essential rules to best preserve the health of all, collaborators and visitors alike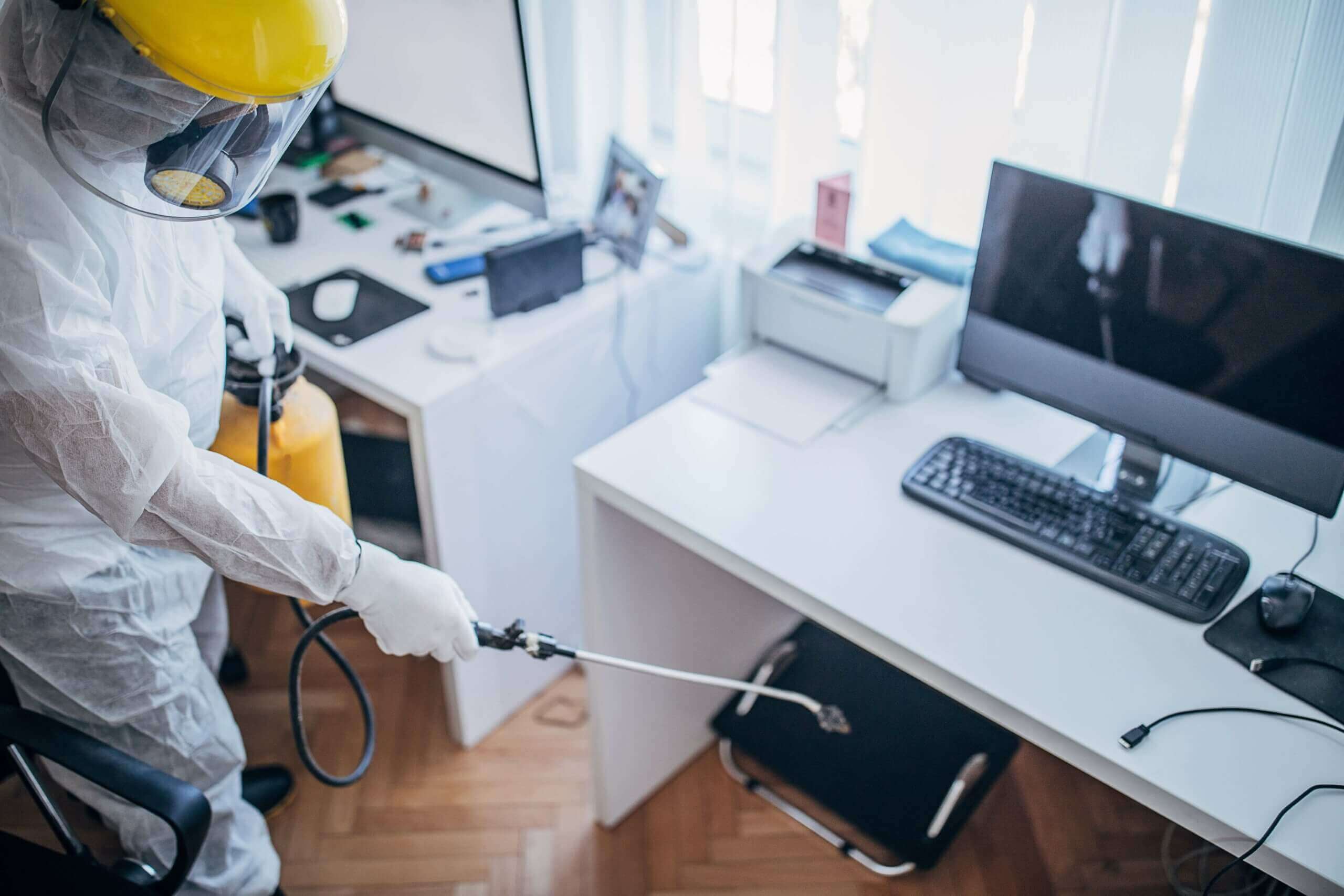 Increase the frequency of cleanings
As the government's proposed national de-conference protocol reminds us, it is essential to carry out regular cleaning of the soil, as well as the objects and equipment present in your premises. According to the WHO, a virus like covid-19 can survive up to 72 hours on plastic and stainless steel, less than 4 hours on copper and less than 24 hours on cardboard.
WATCH OUT FOR CONTACT POINTS
To avoid the risk of contamination, regular disinfection of all your contact points is particularly important:
Door handles, sliding doors, stair ramps
Switches, phone, electronic devices
Elevator buttons, building exit
Push buttons and flush
Distributor touch buttons
Water fountain buttons
Ideally, each employee should be equipped with individual wipes to disinfect every point of contact they have touched.
DON'T FORGET THE FLOORS
For their part, the floors must be cleaned daily and then rinsed with water with a single-use rinse band.
A sufficient drying and ventilation time must also be respected.
Choose your cleaning products, machines and household accessories
CHECK YOUR DETERGENTS
There's no need to change your habits: the usual detergents remain very effective against viruses. Make sure, however, that these products contain a tensioactive that solubilises lipids. This is normally the case for all soaps, grease removers, stain removers and detergents! The tensioactive acts directly on the coronavirus envelope, rendering it inactive.
Finally, make sure you have products that are suitable for every surface and workspace, especially for:
Plastic floors
Carpets
The floors
Tiles
Offices
The sanitary facilities
The kitchen and dining area
HAVE A COLOUR CODE
To avoid using the same material on different surfaces and thus prevent any risk of cross-contamination, apply a colour code to each use, local or surface. Also, plan a different set of cleaning equipment (chiffons, sponges, mop, etc.) for each area to be cleaned.
CHOOSE WET CLEANING
When faced with the potential presence of a pathogen, wet cleaning should be preferred. It avoids suspending the microorganisms on the surface. In any case, avoid dusting rags so as not to be tempted to shake them. Prefer pre-soaked wipes,as well as shampooers, steam cleaners, monobrush autolavers, hot water generators or water and dust vacuum cleaners.
THINK ABOUT ERGONOMICS
The increase in the frequency of cleaning requires that ergonomic equipment be made available to cleaning personnel. The aim is to prevent MSDs (musculoskeletal disorders), but also to promote effective and rapid cleaning.
Ergonomic cleaning trolleys, pick-up clamps and telescopic poles perfectly meet this dual purpose.
What to do if the premises are infected?
In the event that a case has been detected on your premises,it is first necessary to ventilate for several hours the room or parts where that person parked before proceeding with the cleaning.
Once the space is well ventilated, use a product that meets the viricide NF EN 14476 standard. For example, 2.6% bleach diluted in 4 litres of cold water will result in a very effective result. However, avoid using this type of product on a daily basis, as too frequently used, a product that is too heavily disinfectant loses effectiveness and provides a false sense of security.